Tag Archives:
funny dogs
I have never heard their music but hats off to Puppy Problems for going that extra distance to help a puppy owner out. We hope that Angelica got the puppy training she needed.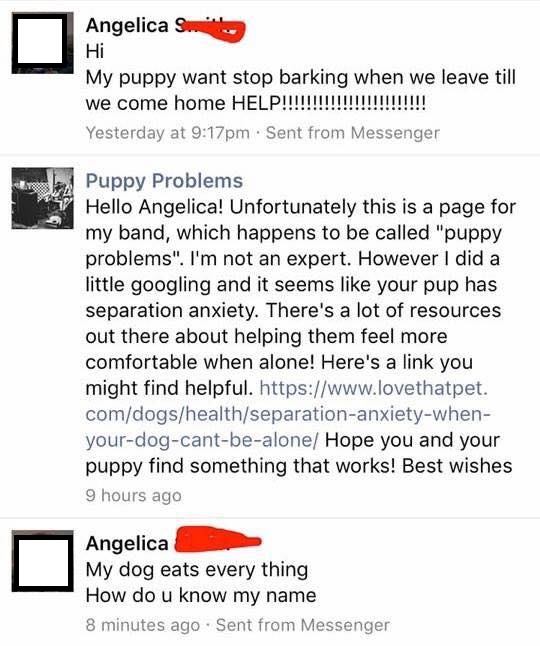 Nine times out of ten a Craig's List ad advertising a pure-bred dog free to a good home will send a shiver down your back after reading the ad. This one however did nothing but tickle the funny bone. Click on the image below and read through this ad. I promise it will make your day.
Pure-bred Free to Good Home

Imagine being given the ultimatum of having to part with your best friend you raised since birth or some dude that are a dime a dozen. Good for this lady to make the right call and entertain is us with her rescue and adoption ad. I can only guess there were no takers.
Meet the latest internet sensation, Charcoal. This black labrador retriever dog has become a viral hit after the following video of him playing with a bucket went online earlier this month. Charcoal's owner has said that he has gone through over a hundred buckets and plays with his bucket for at least a few hours a day. The video of Charcoal has seen over a million hits since it was posted.
He sure looks like he is having fun!
Black Labrador Retriever and His Bucket